Santiago Munne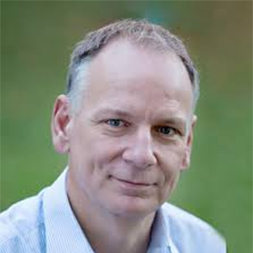 Santiago Munne
Education & Training
---
---
Santiago Munne has a PhD in Genetics from Pittsburgh University. Currently is the Scientific Director at the Center of Reproductive Medicine of the Maastricht University Medical Center


Key Accomplishments
In 1993 he developed the first Preimplantation Genetic Test for Aneuploidy (PGT-A) (1994, 1995 SART prizes). As PGT director of IRMS-Saint Barnabas he developed PGT for translocations (1996, SART prize), and demonstrated that PGT-A reduces miscarriages and increases implantation rates (1998 SART prize). He is adjunct professor at Yale University Ob/Gyn Dept., published >260 scientific publications, received SART and ASRM prize papers in 1994, 1995, 1998, 2005, 2015, 2016, and 2020, and the ASRM Star Award consecutively for 2011-2020.
In 2001 founded Reprogenetics with Jacques Cohen and David Sable, and as its CEO Reprogenetics became the first commercial US PGT laboratory, performing over 100K procedures. Reprogenetics was sold in 2016 to Cooper Companies (NYSE: COO).
In 2011 he co-founded with Alex Bisignano Recombine, which offered genetic carrier screening and was bought by Cooper Companies in 2016, together with Genesis Genetics. These companies became CooperGenomics and Dr. Munne its CSO.
In 2013 he co-founded MedAnswers with CEO Alice Crisci, an infertility digital health platform. In 2016 co-founded with Alex Bisignano the genomics company Phosphorous, providing comprehensive germ-line panels and FDA-approved Covid PCR at-home test. In 2017 he joined Martin Varsavsky and Joson Horcajadas to co-found Overture Life, a company focused on automating the IVF Laboratory and to which day he is its COO. In 2020 co-founded HoMu inventis, a company accelerator for early-stage biomedical research, and Rosa Scientific fusing Immunology and NGS for multiplex proteinomics. He serves in several BOAs and BODs of private companies.